Sodium Bicarbonate(technical)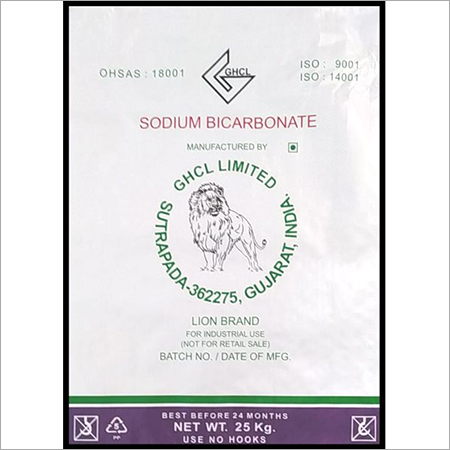 Sodium Bicarbonate(technical)
Price And Quantity
Kilograms/Kilograms

355 INR
Product Description
Sodium bicarbonate ( technical) has been produced from carbon di oxide by heating or by reacting with acid. This water soluble technical grade chemical has 8.3 ph value. Sodium bicarbonate ( technical) is a multipurpose chemical that has extensive applications in different industries. As a leavening agent, it is used to produce baked products for its reaction with acidic content of batter and dough. Due to its mild abrasive content, it is used to polish different types of metals ( that include silver). As a suitable cleaning agent, it is used to maintain cleanliness of stainless steel and tile surfaces.
Technical specification
CHARACTERISTICS

SPECIFICATION GUARANTEED

UOM

CONFORMANCE STANDARD

Description

White, Minutely Crystalline Powder, Free from dirt and other foreign matter

-

Work Insturction No.

LAB/FIN/W01 Which

ios generally in

conformance with

IS -2124.

Total alkalinity (as NaHCO3) Min.

99.00

% by mass

pH (1% solution) Max.

8.8

-

Chloride (as CI) Max.

0.06

% by mass

Insoluble Matter Max.

0.1

% by mass

Sulphate (as SO4) Max.

0.07

% by mass

Iron (as Fe) Max.

0.0040

% by mass

Heavy Metal (as Pb) Max.

5

ppm

Arsenic (as As) Max.

1.5

ppm

Copper (as Cu) Max.

30

ppm

Packing Size : 50 KGS.